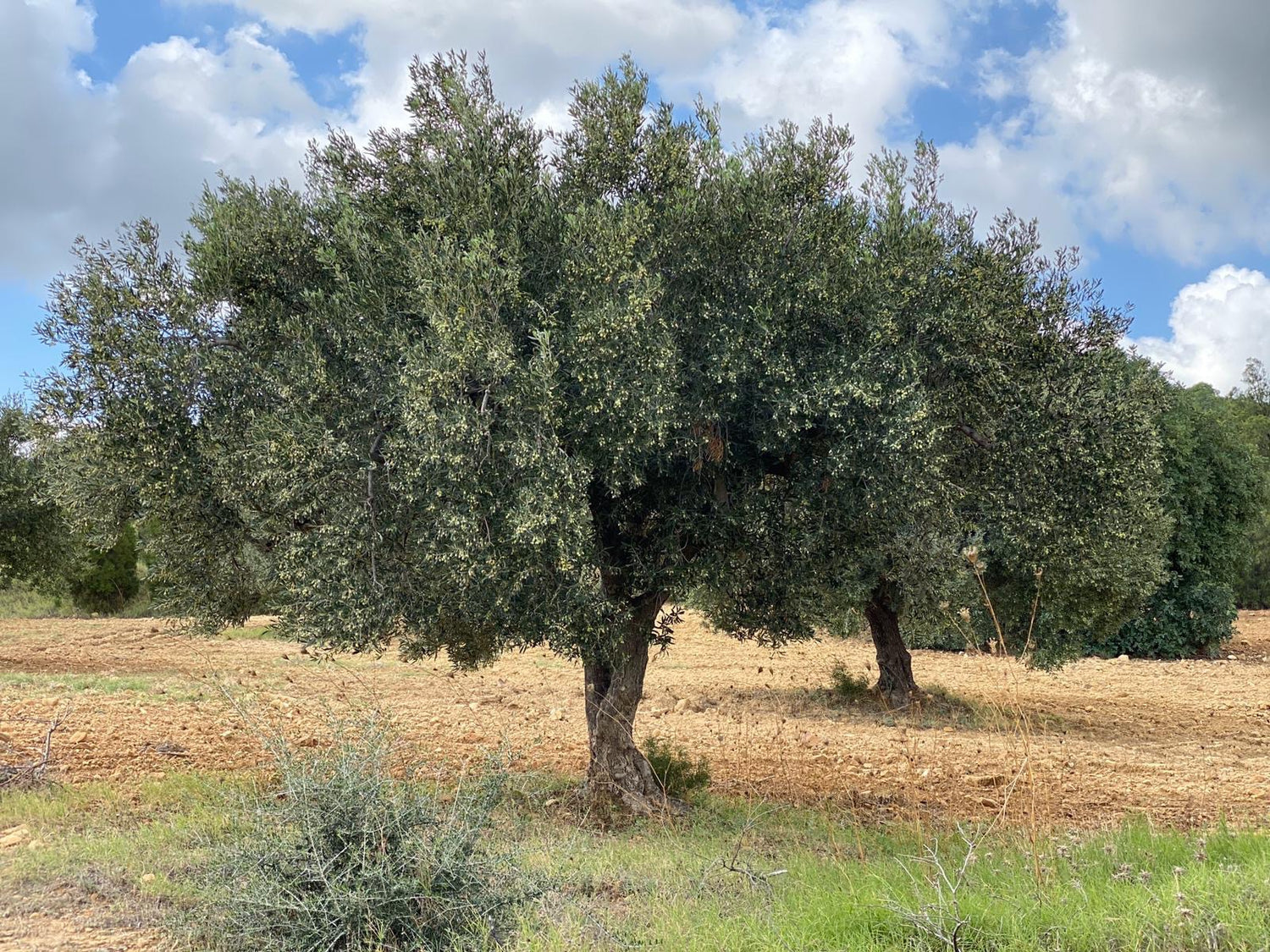 Our Story...
Welcome to EVOOGOLD.com, where the love for olives, the land, and the art of olive oil-making intertwine to bring you the finest Tunisian extra virgin olive oil. Our story is one of tradition, commitment, and a passion that drives every decision we make.
Our journey began in 1938 when Ameur Bouricha, a visionary and founding member of the Association of Olive Oil in the Tunisian region of Sfax, established HB Mills (Huileries Bouricha & Fils). Ameur's dedication to olive oil and his expertise in olive tasting and production were passed down from generation to generation, nurturing a family legacy that would span decades....
Collapsible content
Read More About Our Story...

Today, in the hands of the third generation of the Bouricha family, our commitment to producing the purest and most exquisite olive oil remains steadfast. With a focus on maintaining exemplary high standards, we have invested in cutting-edge machines for our production facilities in Sfax, located in the southern region of Tunisia. Additionally, we have expanded our horizons, creating a new production unit in the North to access a wider variety of olives and broaden our product range.

Under the banner of SOCAB, both of our production units are driven by a shared purpose – to craft the highest quality olive oil possible. The olives we use are sourced exclusively from Tunisia, a land known for its rich history of olive cultivation and impeccable olives. We take pride in the fact that each olive is lovingly hand-picked straight from the tree, ensuring that only the finest fruits make their way into our exceptional olive oil.

Our artisanal approach to olive oil-making is as pure as the product we create. We employ the age-old technique of cold-pressing the olives, refusing to use heat or chemicals during the extraction process. The result? A pristine olive oil that preserves the natural flavors and health benefits locked within the fruit.

At 1938evoo.com, we stand firmly behind the notion that great olive oil is like fine art – unfiltered and genuine. Our olive oil is left unfiltered, allowing any fruit sediments to gracefully settle at the bottom of the bottle, just as nature intended. The outcome is nothing short of extraordinary – 100% olive juice that exemplifies the highest quality, embodying the essence of the Bouricha family's values and tradition.

We invite you to savor the passion and dedication we pour into every drop of our Tunisian extra virgin olive oil. With each taste, you're not just savoring the fruit of our labor; you're experiencing the culmination of a generational love affair with olives and the land. Join us on this flavorful journey, and discover why 1938 EVOO is more than just oil – it's a true labor of love.